Engineer's Notes from Afield
SUN SEP 22, 2013. Brooklyn Bridge, New York City, NY
I've wanted to do this for (30) years - walk over the Brooklyn Bridge. Now that I am really here, it is hard to put my feelings into words. The first impression I got was "The Ages Past." You know, the Temple of Karnack. I was feeling like Indiana Jones out exploring the world. There were the cables, the feel of the massive stonework, and the steel framing with laced columns and all fashioned for a purpose by one of the Icons of my own profession, German immigrant, John Augustus Roebling.
I walked the 1.3 miles over the Bridge with my Mother who is in her late 70's and has an arthritic foot. I asked Mother if she thought she could make it. I received a cold stare and pursed lips and with steely German determination was told, "I'm walking over this bridge with my son!"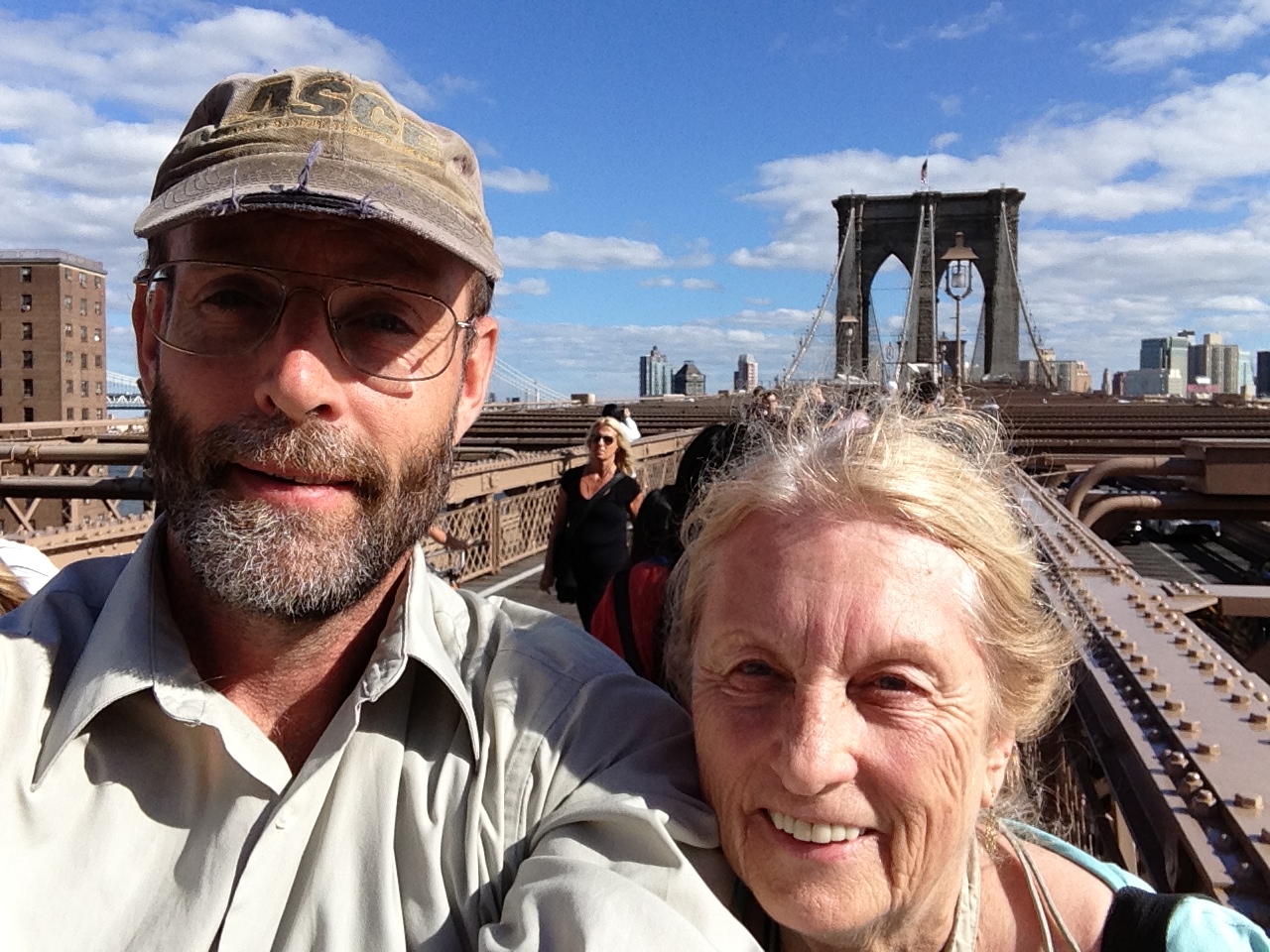 Practice Management
I am currently training on my new Practice Management software and expect to deploy June 2017. I should be able to improve my ADMIN efficiency by 3 times. That means, more time for production work, less paper pushing, and better service for my Clients. And, more time for fly fishing!
Our Company
Staaleson Engineering, P.C. is a Structural Engineering Firm that provides structural designs with personal service to clients in the private and public sector in the Seattle/Tacoma Area. We value hard work, innovation, direct speaking, and a job well done.
Computer Programs
We provide you with analysis using various software programs and custom written Excel Spreadsheets:
Currently I am testing a Tank Wall design program I have written in Excel-Visual Basic. This spreadsheet will allow me to design Tanks, Vault, and basement walls using ACI 318 or ACI 350. And I will be able to generate a results spreadsheet that will link with my standard detail in AutoCAD.
Services Provided
Structural Design of New Buildings
Commercial, Offices, Warehouses, & Cold-Storage
Public Facilities
Custom Residences
Renovations, Additions, Repairs, & Seismic Retrofits
Add a Story to a Residence
Re-level a Foundation with Pipe Pile
Enlarge Warehouse service bay doors to allow full use by modern trucks
Structural Investigations
Pre-purchase Inspections
Structural Condition Assessments
Seismic Vulnerability Assessments
Structural Design of Foundations
Retaining Walls of Concrete or Masonry
Detention Vaults - My new Design Spreadsheet is almost ready!